Our specialty wax adheres to your facial hair and removes it, leaving you with soft, smooth skin that will make you feel confident. Our facial waxing services are for women & men to provide defined brows and smooth skin. Services include chin, cheek, lip, nose, and eyebrow waxing, which can help tame unwanted nose hair, pesky ear hair, or unruly brows.
Waxing is not recommended if you're pregnant, take birth control, hormone replacement, blood thinners, antibiotics, or Accutane (6-12 months), A few things to know before your appointment; * Make sure your hair is at least ¼-inch long — about the size of a grain of rice. If it's longer than ½ inch, you may want to trim it slightly, so the wax is able to grip better.
* Gently exfoliate with a buffing mitt or wash cloth a couple of days before your appointment to help prevent ingrown hairs.
* Avoid tanning for at least 24 hours before your appointment, as this can cause the skin to be more sensitive.
* Cut down on alcohol and caffeine the day of your appointment. Both can cause your pores to tighten and make waxing more painful.
* Wear breathable, cotton underwear or loose bottoms to your appointment for maximum comfort.
* Take an over-the-counter pain reliever about 30 minutes before your appointment to help lessen pain
Brow Wax
We have a variety of waxes to choose from depending on your skincare needs. Using the Ayurvedic thought process, our exclusive post-waxing method will leave you with soft, smooth skin that will make you feel confident. We have found this method to be particularly beneficial for our sensitive and acne-prone guests!

Price: $25
Our Yoni wax is for women only, this would encompass the bikini line, a modified bikini, or a full Brazilian (bare front to back). A Yoni wax exfoliates your skin's most sensitive and intimate area and removes dead, dry skin cells. Yoni waxing also removes damaged skin cells allowing healthy new skin tissue to grow and also eliminates dirt and debris found in clogged pores in the lower body, reducing acne breakouts in the pubic area. SEE ALSO, Vajacial under our Facials tab.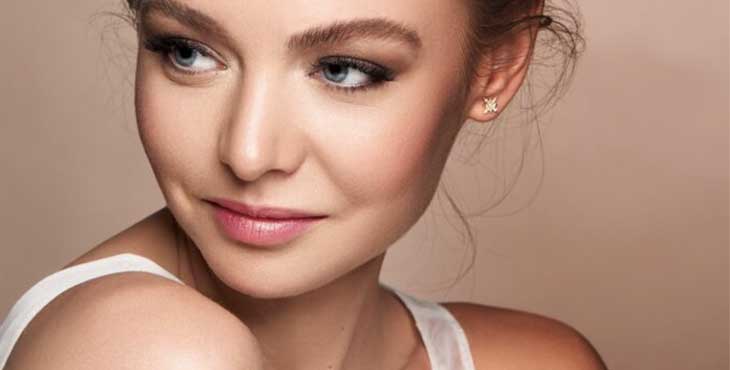 Whether planning a wedding or treating your friends to a special spa day, please schedule an appointment for one of our experts to do makeup. From lashes and brows to makeup and facials, we have it covered.