CLEAN SWEEP FACIAL
Make a Clean Sweep! Specifically designed to exfoliate, purify and control oily areas, our deep cleaning facial gently exfoliates and uses a Thermal Clay Mask and steam to tighten and decongest the skin while helping to rebalance. Skin tone and texture is noticeably improved after one treatment. With our relaxing face, arm, and hand massage you will leave feeling refreshed and revived. ** Clay Mask may be exchanged for Moisture Enriching Mask for those with dry skin **

Price: $70 (50-60 minutes)
WITH DERMAPLANING
Price: $110
After Glow Illuminating Facial
AFTERGLOW SKIN ILLUMINATING FACIAL
Get Glowing! This illuminating facial begins with a thorough cleansing, toning and a highly effective multi-fruit acid peel featuring powerful antioxidants which help effectively remove dead skin cells and refine skin tone and texture while boosting your natural radiance. After your peel, we then apply a masque targeting your skincare concerns as you drift away with one of our luxurious face, neck, and shoulder massage. You will leave with your face feeling brighter, tighter and hydrated!
Price:
$90 (50-60 minutes)
Smooth And Firm Youth Facial
SMOOTH + FIRM YOUTH BOOSTING FACIAL
Our most hydrating and youth boosting facial consists of steaming and exfoliation to remove dead skin cells, help improve skin tone and texture while loosening any congestion. Let your mind drift away while a jellymask creates a silky soft, vacuum-like seal over your skin providing extra full hydration, instant cool and soothing effects, and targeting skin concerns all at once. The divine face, arm and hand massage will leave you feeling utterly pampered! Your face and neck are left feeling hydrated, smooth, supple, and firm.
Price:
$115 (75-85 minutes)
WITH DERMAPLANING
Price: $155
WITH MICRODERMABRASION
Price: $155
SOFT TOUCH FACIAL
Our Soothing Sensitive Skin Facial uses the mildest, yet most effective product line in the cosmeceutical skin care industry! With offering a spectrum of skincare products from ultra-sensitive to periodically sensitive skin, no matter where you are on the spectrum, we have your sensitive skin care needs covered! We have found the only professional brand which focuses purely on sensitive skin. While many brands carry one or two products for sensitive skin, these are often still too harsh for reactive skin. With their roots in oncology cosmeceuticals, Hale & Hush understands that sensitive, health-challenged skin requires delicate treatment. While some may experience slight or occasional sensitivity, others may require "rescue" products after too-harsh treatments, hormone shifts or health challenges. Products designed for sensitive skin are often devoid of active ingredients. Using herbs and botanicals over harsher chemicals, incorporating Nutricosmetics (nutritional components and antioxidants) wherever possible, skin is soothed, comforted, and balanced. This particular facial is advantageous for those looking for both anti-aging benefits and want to heal red, irritated skin. Combined with our shoulder, arm, and hand massage you will leave with your skin feeling soothed and your soul feeling serene. * Gluten-Free, Sulfate-Free, Paraben-Free and Fragrance-Free
Price:
$80.00 (60 minutes)
LED LIGHT THERAPY ANTI-AGING "PHOTO FACIAL"
– Stimulates the production of collagen and elastin
– Restores skin's youthful appearance
– Improves treatment room results
– Promotes greater absorption of serums
– Reduces redness and inflammation
– Heals the skin after microdermabrasion, peels, waxing, and laser
LightStim Anti-Aging Light uses four wavelengths of amber 605nm, red 630nm, deep red 660nm, and infrared 855nm to stimulate the skin's natural rejuvenation processes. FDA cleared for the treatment of wrinkles on the entire face. Light is also available for purchase.
Price:
$125
LED LIGHT THERAPY "PHOTO FACIAL" FOR ACNE
Clinically proven to kill acne-causing bacteria
– Minimizes the appearance of blemishes
– Reveals smoother, brighter skin
– Prevents the spread of acne-causing bacteria
– Natural and effective alternative to harsh acne treatments and medications
– A safe alternative to high frequency treatment
LightStim Professional Blue Light uses two wavelengths of Blue 415nm and Light Red 630nm. LightStim for Acne is FDA cleared to treat mild to moderate acne. Great for adults and teenagers. Light is also available for purchase.
Price:
$125
LED ANTI-AGING PHOTO FACIAL WITH MICRODERMABRASION
LED ANTI-AGING PHOTO FACIAL WITH DERMAPLANING
REZENERATE NANOFACIAL
The groundbreaking Rezenerate NanoFacial drastically reduces fine lines and leaves your skin feeling & looking younger. Utilizing cutting-edge Nanotechnology, the pressure points of Acupressure, principles of Yogic facial exercises, and the cool touch of Cold Therapy, Rezenerate NanoFacial delivers unparalleled 'Rez'ults! It provides an immediate plumpness while also allowing for greater absorption of the nutrients introduced into the skin during the treatment. This treatment is customized for each client for their specific indications and is totally relaxing. This is a fabulous choice for someone who wants a truly corrective treatment without any downtime!
Price:
$125
* When paired with a facial, add $40 to the price of the facial.
REZENERATE NANOFACIAL +ONE
Rezenerate NanoFacial with Enhanced Dermaplaning or peel
Price:
$150
REZENERATE NANOFACIAL +TWO
Rezenerate NanoFacial with Enhanced Dermaplaning or peel and the addition of LED Red Light Therapy
Price:
$175
VAJACIAL
Our incomparable facial that focuses on the Yoni. Yoni is Sanskrit for "vulva" or "sacred space" and consists of the bikini line and mons pubis. A vajacial treats ingrown hairs, removes dead skin cells, smooths bumps around bikini line, prevents acne, treats blackheads, and helps with hyperpigmentation, all to maintain healthy and hydrated skin in a very intimate area. It includes steam and cleanse, mild enzyme exfoliant, extractions of ingrown hairs, followed by a soothing or a brightening serum, and mask. Vajacials are ideal follow up treatments to help deal with side effects of hair removal on the Yoni.
It is recommended to get a vajacial up to 7 days post shaving or receiving a wax, it can also be done the same day as a waxing but then no enzyme exfoliant will be applied.
Price:
$100 (60 minutes)
DERMAPLANING
Looking for more radiant skin? This manual exfoliation technique removes surface debris with a custom dermaplaning blade. Benefits of dermaplaning include: Better absorption of topical products & flawless makeup application, Reduces the appearance of fine lines and wrinkles, Creates immediate smoothness and radiant appearance of the skin, Improves texture and tone, Stimulates collagen and elastin synthesis, Removes fine vellus hair and reduces pore size. Pair with a facial for ultimate relaxation!
Price:
$60
* When paired with a facial, add $40 to the price of the facial.
MICRODERMABRASION
Microdermabrasion is the process of using tiny crystals to exfoliate the skin. It uses no chemicals and is not invasive. The procedure removes the dead and dry outer layer of the skin's surface to reveal fresh, healthy skin underneath. It rejuvenates the surface, resulting in a brighter complexion. It works best on problems such as acne, acne scarring, fine lines, dull skin, brown spots, and age spots. Benefits include: Improvement in skin cell processes improving elasticity, Improves product absorption by the skin by up to 50%, Reduces pore size, clear pore blockages and by improving the circulation of the skin can reduce inflammation and improve natural skin hygiene.
Price:
$80
* When paired with a facial, add $40 to the price of the facial.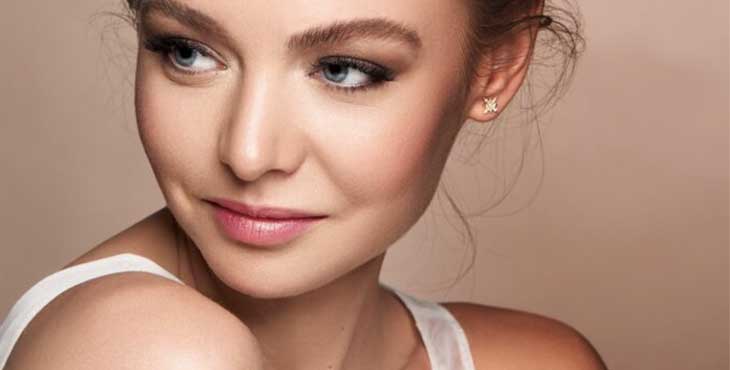 Whether planning a wedding or treating your friends to a special spa day, please schedule an appointment for one of our experts to do makeup. From lashes and brows to makeup and facials, we have it covered.